Amenities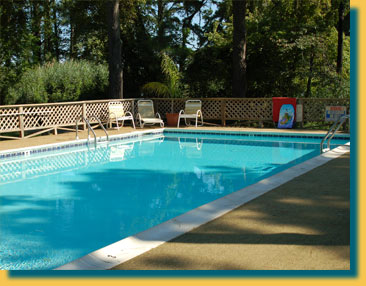 Our guests love the pool with areas of light and shadow, ideal for sun bathing, or just relaxing in the shade on a hot summer's day. Who can resist playing a friendly game of Marco Polo, swimming laps or just hanging out in the water?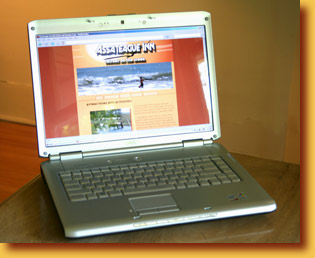 Our high speed internet connection reaches all of our rooms plus the balconies ... just the place to check your email, tone up your mind by knocking out that last chapter of the great American novel, or finishing up the last few paragraphs of your New Yorker article.
The sight of picnic tables and barbecue stands next to our pool is guaranteed to have you recalling that recipe for sausage and eggplant kebabs with hot chili sauce, or maybe that perfectly marinated steak, or that delicious barbecued chicken you had last summer. Or better yet, grill some fresh local soft-shell crabs. (Get these recipes at the Inn office).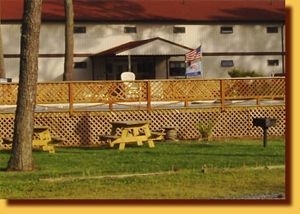 Come stay with us at your retreat on the creek.
For your comfort and convenience
DVD players and/or VCR in each accommodation
Cable TV with HBO in each accommodation
Complimentary wireless internet
Year round climate control in each accommodation
Ample parking for cars, boats and trailers